Christian Bale is name not forgettable to movie-goers and superhero fanatics alike. After appearing in his first recognizable role at a young age, Empire of the Sun (1987), Bale amped up his game and played a murderous stockbroker in a classic known to this day. In American Psycho (2000) Patrick Bateman becomes the psychotic killer of Wall Street unknown to all and dangerous to most. Bale's list of movies began to accumulate by the time he starred in the future world of Equilibrium (2002), but it was after his role in The Machinist (2004) that catapulted Bale to superhero stardom.
Bale soon became the cape wearing billionaire vigilante that put justice in its place in Gotham City after scoring the role of Batman in Batman Begins (2005). With more technological developments and effects to make any child want to fly, Christopher Nolan's Batman series raised the caped crusaders infamy. In the years to come Bale would star along Hugh Jackman in The Prestige (2006) and Steve Zahn in Rescue Dawn (2006). But perhaps it was his role in 3:10 to Yuma (2007) that exhibited Bale's overall abilities. The film had 21 award nominations including two Academy Award nominations and a Screen Actor's Guild Award for Outstanding Performance by a Cast in a Motion Picture. Bale threw on the cape once again for The Dark Knight Rises (2008) which became the fourth film in history to gross over one billion dollars worldwide and racking up a total of 96 awards.
The Fighter (2010) made Bale the big brother fighting addictions and challengers in a match. In 2012 Bale put on the cape one last time to play Batman in The Dark Knight Rises. Never to leave fans disappointed, Bale returned to the screen to play a con-artist in American Hustle (2013). He is currently nominated for a Golden Globe for Best Performance by an Actor in a Motion Picture. Peep if Bale will beat out competitors in tonight's Golden Globe Awards tonight at 8 p.m.
Photo Courtesy of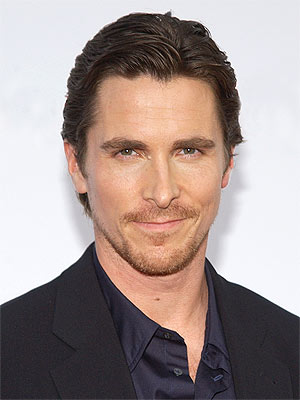 People
[ new page= Public Enemies ]
10. Public Enemies
Public Enemies focuses on one of America's most dangerous gangsters, John Dillinger. Portrayed by Johnny Depp, viewers learn the tale of one of the most lethal men in gangster history.
Christian Bale portrays Melvin Purvis, a FBI agent that makes the bad guy seem a little better. Bale's role was small in this film compared to other big names, but his name was not forgotten amongst the list to stand out.

[ new page= Batman Series ]
9. Batman Series
There have been a number of stars willing to put on the cape and play the role of one of the most known superheroes of all time. Beginning in 2005 and ending in 2012, Bale added his name to the list of actors that successfully portrayed Batman for the crime fighting vigilante that he is. Starring alongside movie greats such as Heath Ledger and Michael Caine, Bale became a household name to moviegoers.

[ new page= The Prestige ]
8. The Prestige
The Prestige tells the story of two magicians willing to risk all it takes to create a legendary illusion. The film was a drama/mystery type flick, but each scene with ale erases the idea of a film being watched and a real-life story being told. It was hard to believe that Bale was simply a an actor and not a magician by the time the film was over.
[new page= 3:10 to Yuma]
7. 3:10 to Yuma
It's easy to get tired of hearing your parents telling you to stay away from trouble and avoid the mad man with a past. But learning that he can use a gun as well as the town's crook and the men willing to kill to find him adds a few points of coolness to his rep.
It's hard to explain why this isn't so good, but focusing on Bale's character alone shows the amount of depth and background that one character can have to influence the other characters around him. There's a character bond that is formed with each character, but there's an extra connection that Bale allows the viewer to have with him.

[ new page= Out of the Furnace ]
6. Out of the Furnace
After 3:10 to Yuma it was easy to recognize that Bale had no problem wielding a gun. Out of the Furnace simply adds another notch of gun-handling to Bale's belt. Justice is served as Bale risks all it takes to save his brother from a crime ring, using force where needed. It was easy to see how Bale's life was nothing short from horrible in the beginning of the film, but as it progresses, there is no shame in his game to protect his brother from those willing to do the worst. Bale's overall performance is one to be commended for an easy showing of a drive of a brother willing to save the one that he cares for.

[ new page= Rescue Dawn ]
5. Rescue Dawn
The problem with many movies described as being "sad" is that they hold no depth. Scenes are saddening, but there is no depth from the characters to add more to the story other than a series of unfortunate events. Rescue Dawn breaks that mold. While there are plenty of moments in the film where one cannot do anything except shake their head as Bale is thrown into another troubling situation, there is a strong connection made with the character to survive. Bale makes the viewer a character in the story, viewing from the sidelines instead of a seat in a theater.

[ new page= American Psycho ]
4. American Psycho
Who doesn't love a good story about the life of Wall Street told from those that lived in the middle of it? Throw in a chaotic serial killer that happens to be a stockbroker, and it's hard to deny that Bale is one of the best actors to grace our screen.

[ new page= The Machinist ]
3. The Machinist
As if the amount of depth and passion that was portrayed in Bale's spiraling character, he also lost an overly significant amount of weight for the film. Bale's almost visible skeleton due to his constant battle with insomnia leads characters in the movie to draw away from him, but for viewers to draw closer.

[ new page= American Hustle ]
2. American Hustle
Bale is nominated for a Golden Globe for playing a con-artist that does all it takes to battle a wife and a FBI agent that just can't seem to get out of the picture. Overweight, balding, and hilarious, Bale does an amazing job of making a crime artist seem relatable. For some reason it's hard not to have a hate/love relationship with this character. Bale made it his own and it was hard to believe he was the emaciated insomniac we once knew.

[ new page= The Fighter ]
1. The Fighter
Addicted to drugs and not willing to let go of the fame that he once had, The Fighter focuses on two brothers not only struggling to get along, but battle the demons they try to hide away. Unlike any of his other films, Bale makes the viewer cheer for his success. Bale offers himself up for who he is and all he can be in this role, and those watching have no other choice but to see the emotional rollercoaster one must go through to overcome what others opinion place on them.