National Apple Cider Day is really a thing.  While some purists will celebrate it on its official holiday which is Nov. 18, apple festivals and hard cider tastings will be taking place all over the country all weekend long.
If there are any leftovers, you can polish them off for Thanksgiving.
Apple cider lovers come in all shapes and forms, and just about every farmer's market in the country has something worthwhile this time of year, however, there is something special about the hard cider offerings from Angry Orchard.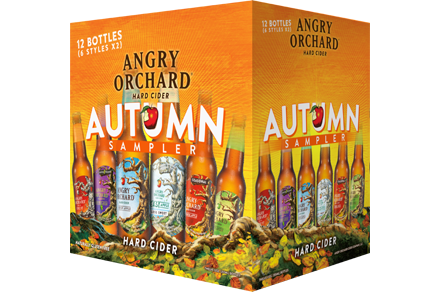 Angry Orchard ciders come from a place near Walden, New York and is owned by the Boston Beer Company.  The apples come from both the U.S. and Europe. While the flagship flavor is Crisp Apple, they have several core flavors however, including Easy Apple, Green Apple and Stone Dry and are always adding new products to their line.  This year, they have introduced Angry Orchard Pear.
This is an exquisitely crafted fruit cider is made with both apples and pears. This style provides a new take on traditional hard cider.  So far, people are loving it.
"Our new pear hard cider is a style that reaches beyond just apples," said Ryan Burk, Head Cider Maker at Angry Orchard. "We found great harmony and interplay between the pear and apple fruit varieties, ultimately delivering a crisp, fruit-forward taste."
National Apple Cider Day is Nov. 18.  Enjoy it and if you want to enjoy a boozy weekend, try some Angry Orchard #nationalappleciderday #nationalciderday #appleciderday #angryorchard