Not that we don't adore all of Tinseltown's lovebirds, but there are just some that are particularly... not annoying. And by that I mean, ears perk up and channels stay put when we hear their names. They're the friends we'd all like to third wheel with.
Not that other couples are repulsive… but there is a such thing as Brad Pitt and Angelina Jolie overload, too many Taylor Swift breakups (and the song to follow) or an overdose of Heidi Montag and Spencer Pratt soap operas...you get the point.
So here's a tribute to the ones who are a little more under the radar. Some of these couples can been seen on TV, but others just have to be deciphered from the outside and maybe that's what we like so much about them. If the day of the ever-dreaded Hollywood split comes for our favorite, non-predicatable pairs, we too will be heartbroken.
10. Sarah Michelle Gellar and Freddie Prinze Jr. .
Everyone loves a love story. These two have been married for over 10 years (that counts as 30 in Hollywood). We always knew Fred and Daphne would end up together in the end.
Photo Courtesy of Wikimedia Commons
9.Brandon and Leah Jenner
They are literally the sweetest. If you've seen them on the Kardashians this
season, you know how genuinely nice they are to one another and have seen how much of fame cravers they are not. She cried at the thought of their album coming out changing their relationship for goodness sake. Bonus- they are both super attractive and make amazing music, together.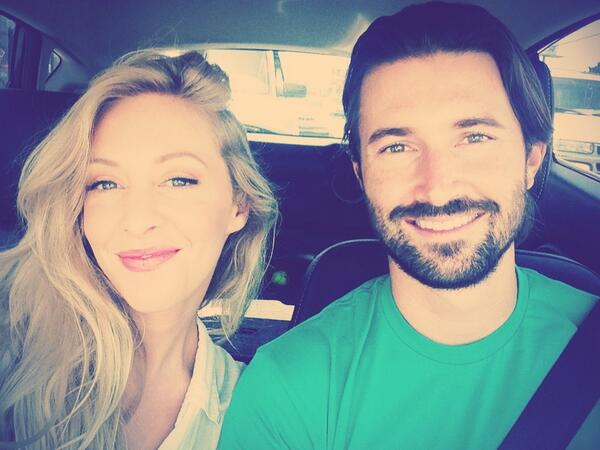 Photo Courtesy of Twitter
8. Sarah Jessica Parker and Matthew Broderick
Of course Carrie Bradshaw has a happy ending. With Ferris Bueller. The two have been married since 1997 and had twins via surrogacy. Ferris Bueller and Carrie Bradshaw growing old together, with twins! What could be less annoying?
Photo Courtesy of Wikimedia Commons
7.Giuliana and Bill Rancic
Yes, they have a reality show documenting their love for one another, which could be a red flag in some cases, but HE IS SO INCREDIBLY NICE TO HER. She had cancer and then they couldn't have the baby and now they are the healthiest and happiest parents to baby Duke! Just watch their show Giuliana and Bill, you will melt.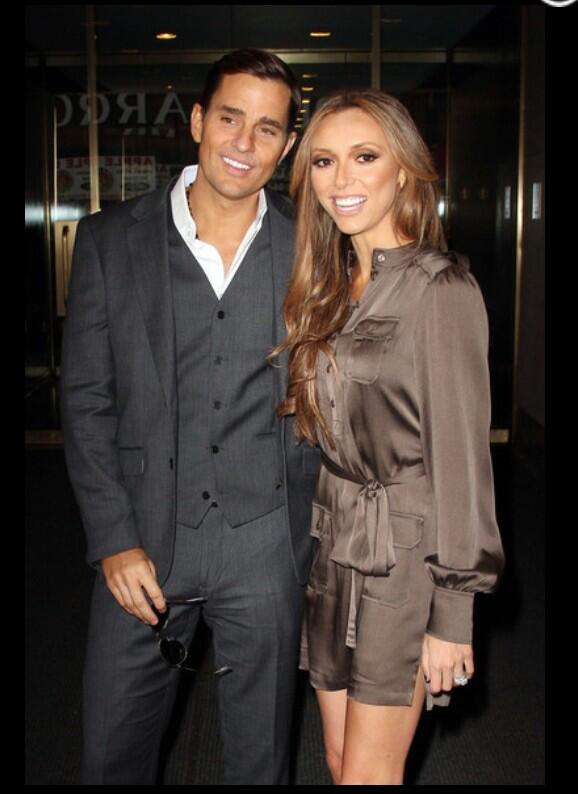 Photo Courtesy of Twitter
6. Paula Patton and Robin Thicke
The gorgeous couple is fully supportive of eachother's careers, even when that involves naked girls in a music video or steamy sex scenes for movies. "We've been together since high school. We know each other's dreams", Patton said of her relationship with the"Blurred Lines" singer (pictured below) to People in an interview.
Photo Courtesy of Wikimedia Commons
5. Ellen DeGeneres and Portia de Rossi
Everything Ellen touches turns to gold so of course her relationship is included. It doesn't hurt that wife Portia de Rossi is drop dead gorgeous. Together they've got the whole package.
Photo Courtesy of Wikimedia Commons
4. Emily Blunt and John Krasinski
She's precious and he's well, Jim, from the office. A tall, goofy comedian and a gorgeous redheaded brit. What's not to love.
Photo Courtesy of Wikimedia Commons
3. Emma Stone and Andrew Garfield
Emma is probably one of the most down to earth actresses in Hollywood and Andrew, also known as the Amazing Spiderman, respects her enough to keep their relationship private. But he did tell Us Weekly" it's beautiful to work with such an incredibly talented and wonderful person."
2. Ice T and Coco.
Nothing can keep these two apart. Despite rumors of the couple divorcing, Coco recently tweeted that they were vacationing together in Turks & Caicos. They were surprisingly charming and happy on their show Ice Loves Coco, which is now on hiatus and Coco herself told our site that it's due to the fact that both she and Ice were working on other projects. Side note: when divorce rumors surfaced, 24hourhiphop.com reported that Ice was repossessing Coco's assests, as in her breast and buttocks implants. However, they were recently seen dining in NY and Coco's voluptuous body was still intact. Lesson: Don't believe everything you read. You go Ice T and Coco.
Photo Courtesy of Wikimedia Commons
1. Lea Michele and Cory Monteith
A Talent Power Couple. Although he has deceased, you can't help but fall in love with these two Glee stars after looking back through the timeline of their relationship. Lea recently gave the most emotional and heartfelt speech honoring Cory at the Teen Choice Awards, posted below. Rest in Peace Cory.