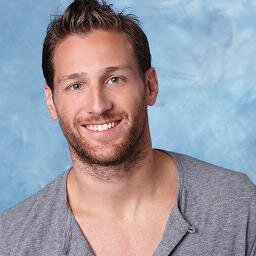 The new ABC Bachelor, Juan Pablo Galavis, has issued an apology for making anti-gay remarks on Friday about if the show brought in a homo-sexual bachelor.
While promoting his show, Galavis told TheTVPage, after being asked what he thought about ABC bringing in a gay or bi-sexual bachelor, "I don't think it is a good example for kids to watch that on TV." He then went on to say that homosexuals were "more perverted."
After a wave a backlash, Galavis issued an apology on his Facebook page on Saturday, blaming it on his poor English skills. He said, "I want to apologize to all the people I may have offended because of my comments on having a gay or bisexual Bachelor," and then said, "The word pervert was not what I meant to say and I am very sorry about it." Galavis went on to say that English is his second language, and there are times when he uses the wrong word to "express himself."
ABC released their own statement, according to Democrat and Chronicle, saying, "Galavis' comments in the interview were "careless, thoughtless and insensitive."
Galavis is a single dad with a daughter named, Camilla, whose mom is Carla Rodriguez, an actress in Venezuela. He retired from soccer career in 2008.
Photo Courtesy of Twitter