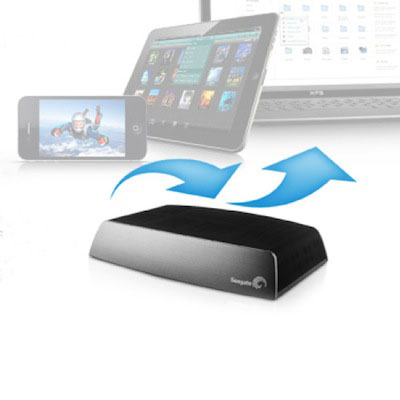 The digital era makes it easy to store all your photos, movies and music. But if disaster strikes in the form of a virus or shattered hard drive, all your archives will be lost forever.
Protect your valuable archives with Seagate Central, an automatic multi-computer backup that can be used by the entire home.
The Seagate Central truly is a multi-computer external hardrive. With computers, laptops, smartphones and tablets, everyone in the home has files they will want to preserve in case of an accident or malicious attack. The Central works with PC, iOS and Android devices.
The genius behind the Seagate Central is its simplicity. Turn it, connect your device to the cloud and forget about it. The Central continuously syncs, saving your newly saved files.
It's also discreet. The Seagate Central looks like a television decoder. You can set it up in your living room alongside your television and other multimedia devices. You'll forget it's even there but you'll be thankful.
The Seagate Central comes in 1TB, 3TB and 4TB storage capacities. Find the Seagate Central at Seagate.com.