Kylie Jenner thinks it's cute to tease fans about whether she's pregnant or not.
The model took a Snap of a recent shopping trip for snacks and tampons which left fans speculating if she is actually pregnant.
hmm whys kylie buying tampons if she's pregnant🤔 @KylieJenner pic.twitter.com/iPGJz8f4rD

— Cara Fagan (@CaraHoran212) November 5, 2017
On Twitter, she claimed that the photo was altered:
First of all if you're going to photoshop my photos blogs/paps!! Check for the crooked lines in the background.2nd photo is clearly altered pic.twitter.com/c9fi0EyhWB

— Kylie Jenner (@KylieJenner) November 5, 2017
However, a source told HollywoodLife.com that the tampons were there on purpose, "Kylie's very aware that everyone is dying for her to reveal her bump and talk about her pregnancy. Throwing those tampons into her Snapchat story was just a way to keep people guessing."
Kylie has not been seen in public or taken fully body pics since the pregnancy news broke. And even when she did post a full pic, she's fully covered up. No baby bump to be seen.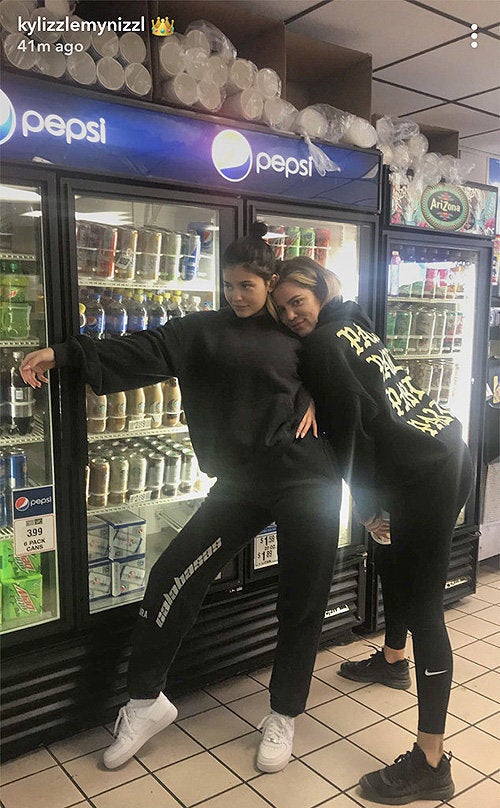 Radar Online claims that Kylie is scared and alone with baby daddy Travis on the road and that mom, Kris has not been attentive either.
Basically, the tampons could be a ruse, they could be for someone else. Hopefully, the latter, because if this is a cry for attention, it does not instill confidence that the 20-year-old is ready for motherhood.
What do you think about Kylie's posts? Do you think she's pandering for attention like a child or in need of more serious help?
Top Photo Credit: Sky Cinema / Shutterstock.com